OUR UNIQUE APPROACH
The hardest work of all is invisible.
The mission of RIT is to provide custom solutions in a clean and simple way so that the hard work becomes invisible. The experience of over six decades creates a sharp vision, a critical eye so discerning that if there is any flaw in the Smart Home solution, the end user will never see it before we do.
In addition, we are the industry leader when it comes to figuring out the most efficient way of accomplishing a deliverable without taking away from the quality of the product. Our deep experience creates a rare understanding of how all the pieces and parts of a project need to fit together to make the solution happen at a lower cost and with less labor. Our unique approach creates higher value for the end user client than most in the industry are capable of delivering.
We have a different approach to strategic partner relationships than most other Smart Home Technology purveyors -- and because it's different, it's not right for everyone.  Those strategic partners it is right for see a significant impact in enhanced client relationships, reduced burden of management and new business.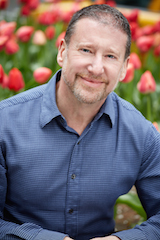 NORMAN ROSENBERG, CEO
Norman Rosenberg is a passionate and persistent entrepreneur. Over the last 40 years, he has transformed his family's high-end drapery workroom into a high-tech electronics business. As the CEO of the company, Norm executes its mission of providing custom solutions in a clean, efficient, and simple way so that the hard work becomes invisible. Having conducted over 10k installs, he has distinguished the firm by its unique approach to collaborating with strategic partners. An avid networker, Norm is active in several industry groups such as Domestic Estate Managers, Entrepreneurs Organization, and the Interior Design Society.